This week I was a part of a secret Valentine's gift exchange with my blogger friends at the Elementary Entourage! I got this awesome box of goodies from Stephanie over at Mrs. D's Corner!
I love everything! I've always wanted to try the eos lip balm, and I love it. And how cute is that canvas 'T'?  Such a wonderful gift. Thanks, Stephanie!
As a gift to all of you, we are also offering some free Valentine's Day cards for you to use to give to your students! I made a simple one that you can use with Smarties candy.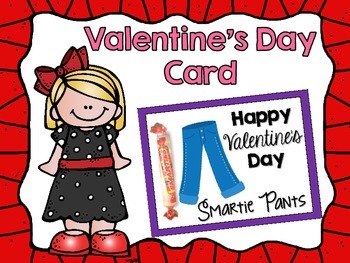 Click here to download this freebie!
Don't forget to hop around to all our other blogs to see more of our secret gift exchange and grab more free Valentine's Day cards.